Product Design
The Essential Birth Chart Reading
The Essential Birth Chart Reading was Tarot.com's number one Astrology Report updated into a responsive template.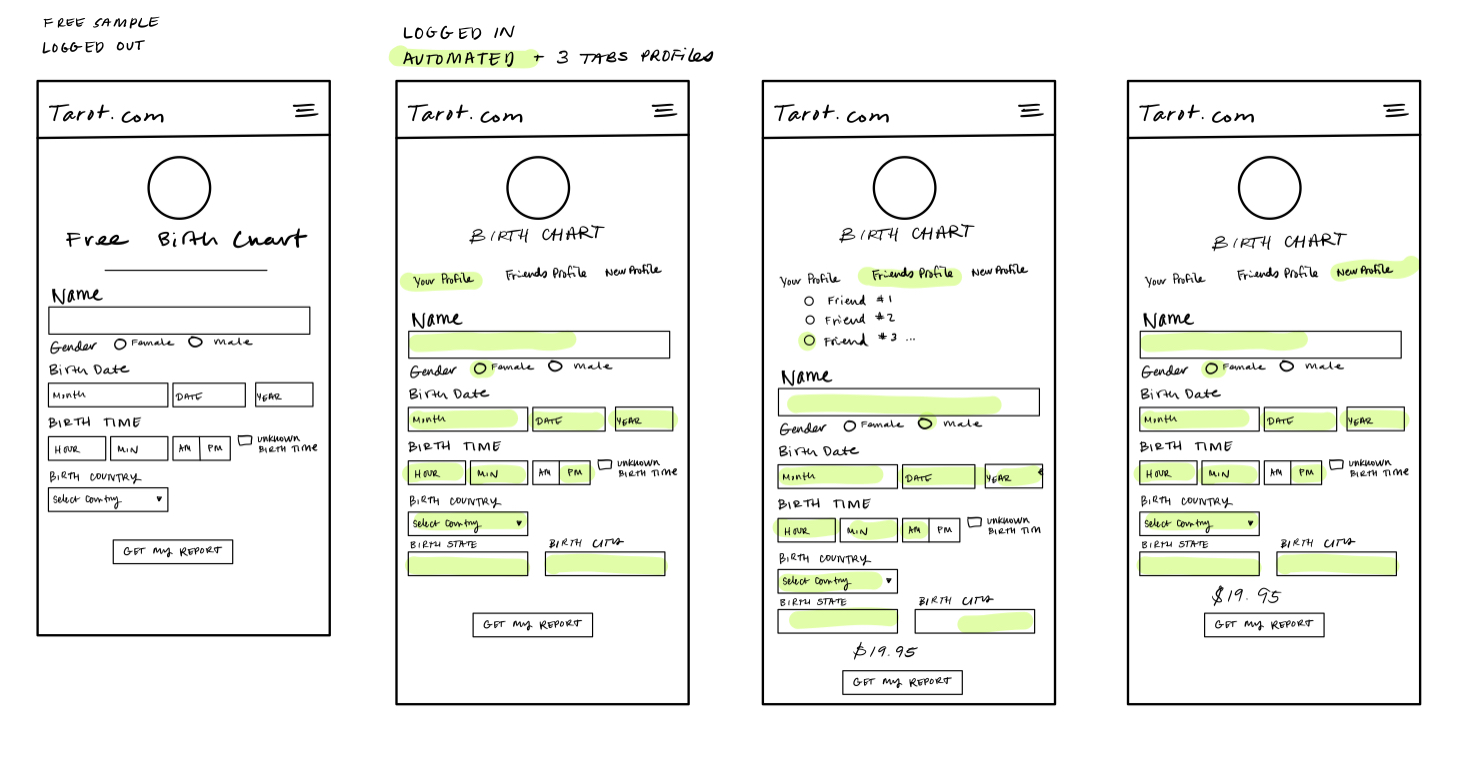 Wirefreames for the Mobile journey experience upon purchasing the report.
Once the wireframes were complete, I began prototyping the product using Adobe Illustrator; creating the seamless experience across mobile and desktop scenarios.
An exciting feature I got to work on for this project was designing an Astrological Birth Wheel unique to Tarot.com alone; again produced in Illustrator.
A collection of birth chart wheel designs for research in the making of the Essential Birth Chart Reading.



View a sample reading here.
---
Two Hearts Tarot Reading

After converting most of the Tarot products to a responsive template, Tarot.com wanted to create a unique, love Tarot spread. A very talented Tarot reader and instructor created the spread and interpretations for this accurate reading of harnessing the archetypal energies of the Major Arcana Cards.





What's the energetic relationship between myself and my cat?